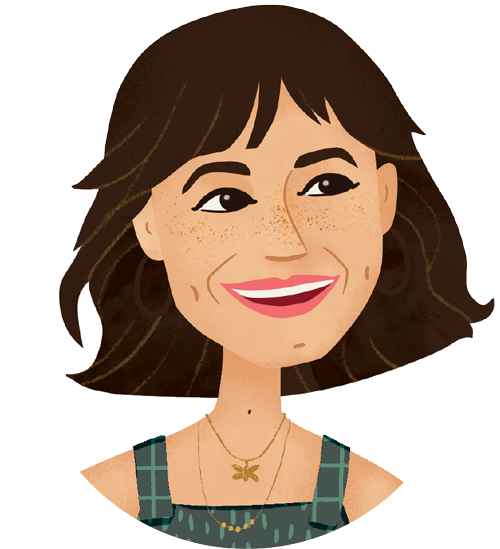 I'm Michelle Solomon, a South African artist & illustrator based in Cape Town. I'm inspired by nature and authentic humans and create bespoke works using both traditional and digital mediums. If my art has a whimsical character, it's because Rosie, the pug, is my eternal muse.
I graduated from the AAA School of Advertising Cape Town in 2004. As an illustrator, graphic and surface pattern designer, my work has been used for various projects, including children's books, cookbooks, packaging, beauty, stationery and apparel, including by leading fashion retailers Naartjie Kids Clothing, Truworths and Woolworths.
Michelle's artworks are professionally printed onto archival quality, acid-free, 200gsm Fabriano paper. The warm white colour and rich, watercolour paper-like finish provides a beautiful depth of colour and texture. Each print is hand-signed by the Artist. By supporting a South-African artist, you enable me to share my creations with the world.
à la une / Bertus Basson / Hoghouse / IZZI baby co. / Jeux de regards / Just Jump! / Keedo / KitchenAid / New Balance / Olami / Origins Publishers / Overture / Razberry kids co. / Retailbox / Skin Creamery / Spek & Bone / Stuff from Africa / Two Oceans Aquarium / The Puzzle Monkey / Vadas Smokehouse & Bakery / Wild & Ancient Organics / Woolworths
Unique, raw talent is often hard to come by and this is exactly what we found in Michelle. I've had the pleasure of having Michelle on my team as a freelance graphic artist for two years. Her graphic designs are testimony to her amazing creative ability, attention to detail and her immense passion and dedication to her art. She comes highly recommended.
Working with Michelle is a treat! Her talent and skills blow you away from the first meeting. Her professionalism provides peace of mind, knowing the work will be delivered with excellence and in true fashion. Michelle's creative perspective is unique and one to keep an eye out for future endeavors.
Michelle Solomon was responsible for the artwork of our Rooibos tea gift sets for Wild and Ancient Natural Products. Michelle was a pleasure to work with. Her artwork exceeded our expectations and has been a major boost for the brand. Throughout the process she was professional and all artwork came in on time and according to specification. I thoroughly recommend working with her.